Our range of indicator technology is prudently selected with high accuracy, durability, reliability and functionality from bilanciai and precia molen.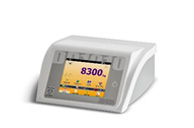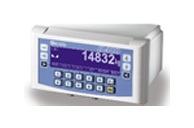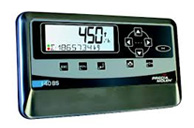 DD1010
D800
D800 from bilanciai
I20
i35
i40 from Precia Molen
Cold cathode backlit graphics display.
Resolution 320x 240 pixels.
Capability to connect up to 4 scales.
2 using serial outputs.
Power supply: 85 – 265 VAC, 50/60Hz, 40W.
Electromagnetic immunity compliant with EN 45501 standard and irradiated electromagnetic fields up to 10 V/m.
Analogue load cell power: 10 VDC, min. 29 ohm.
Maximum external resolution: 10,000 div.
OIML for approved version, 60,000 div. for internal use.
Clock, perpetual calendar.
56-key alphanumeric polyester keypad.
Compliant with directives 2006/65/CEE (low voltage) and 2009/23/CEE (electromagnetic compatibility).