Nickel plated alloy steel IP68 double shear beam loadcell.
High accuracy.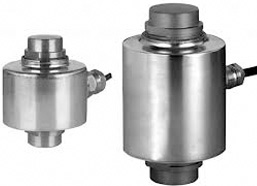 APPLICATIONS
Road weighbridges
Rail weighbridges
Hoppers
and other electronic weighing devices
APPROVAL
OIML
CE
Zambia Weights & Measures Agency
WIRING
Shielded, 4 conductor cable
Cable diameter: Ø5.5mm
Standard cable length: 20m, also available in 12m
Shield not connected to element
TEMPRETURE
Calibrated temperature -10 C +40 C IP68
Capacities to 60 tonne
Approved to 6000 d
Robust IP68 design
Laser welded stainless steel construction
Glass to metal sealed connector
Electrical transient protection
Compatible with Dialogic instrumentation
Tele-maintenance support capability
Thru-weigh in-motion axle weighing capability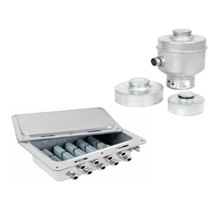 The calibration data for each load cell in the digital version are memorised in the electronic memory, thus facilitating calibration, the search for faults, maintenance and repair. The cell body is made in 17-4 PH stainless steel, a material with high technical characteristics, used in saline environments, where high corrosion-proof characteristics are required. The protective casing is also made of a highly corrosive-proof stainless steel. Electrical connections are via a watertight IP68/69K stainless steel connector that aids installation and any necessary maintenance by optimising cable length. A latest-generation electronic board with a high resolution and stability analogical/digital converter is housed inside the load cell, with an extremely sophisticated programming and control logic for: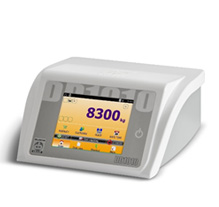 Continuous diagnostics on the status of each system component, allowing the immediate identification of any parts with functioning irregularities
Carrying out functional checks on the status of the instrument and each load cell via modem directly from the maintenance service department, thus reducing costs and intervention times. The CPD loadcell has a wide range of ATEX certified solution for weighing installation that can be installed in hazardous areas.